A collection of imposing dining tables with a regular, rounded top and trestle legs reminiscent of workbenches and the archetypal table. Pleasantly minimal in look, they feature calibrated dimensions, striking textures and a manifest solidity. The colour range comes in different finishes: natural ash, bleached ash, cocoa-stained with an open pore finish, and new colour combinations in pastel shades. The top is in ash-veneered MDF, and the frame in solid ash. The collection includes a square, round and rectangular table.
☐: 160 x 90 cm, 180 x 100 cm, 200 x 100 cm, 220 x 100 cm, 240 x 100 cm, 125 x 125 cm. Ø: 125 cm, 155 cm.
AKY CONTRACT TOP
AKY CONTRACT TOP
AKY CONTRACT TOP
AKY CONTRACT TOP
CERAMIC GLASS
CERAMIC GLASS
Article Code:
0094 / 0096 MARBLE TOP / 0097 CERAMIC GLASS TOP
Description:
Fixed table with metal base and ash, marble or glass ceramic top.
Product dimensions:
Technical Sheet: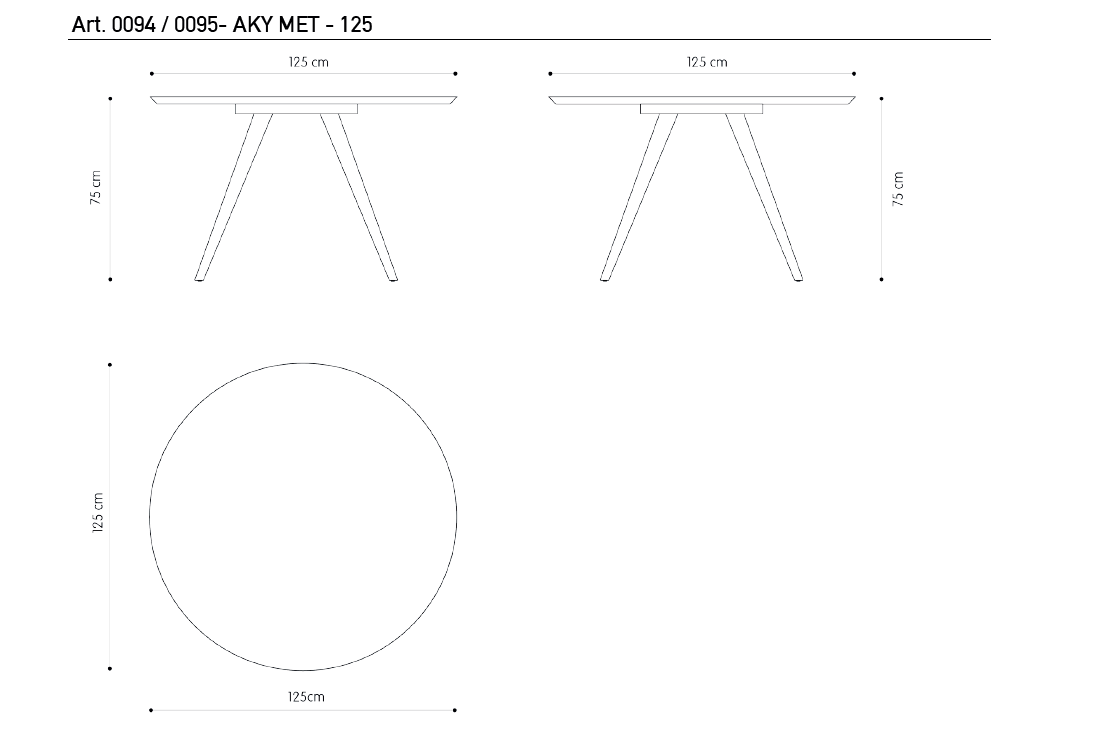 Graduated in Architecture in Florence. He has taught, held conferences and workshops in various Faculties of Architecture and Design.
He founded the Emilio Nanni | ENa + d | arch + design studio, dealing with architecture, urban redevelopment, design, interior design and art direction.
As an architect he has carried out numerous interventions on various scales of residential architecture in various Italian cities. As a designer he has collaborated with many Italian companies including: Billiani, Bross, Vittorio Bonacina, Cabas, Calligaris, Da a, DeCastelli, Laboratorio Pesaro, Lamm, Mdf Italia, Guzzini, Roche Bobois, Saba, Pampaloni, Tonelli, Tonon, Valadier Jewels, Zanotta, Zeritalia. The TRABA collaboration began in 2015.
Painter, experimenter, he has always exhibited in numerous solo exhibitions in galleries and museums in Italy and abroad and his works are present in various international public and private collections.