Newcomer in the Aky Contract collection: The Aky stool, available in three different heights, completes the collection, making it perfect for turnkey projects in the contract sector.Like the collection's tables, the Aky stools are supported by legs that meet at the centre, giving a sense of tapering lightness. The round wooden seat is also available in an upholstered padded version featuring a coloured central button.
Article Code:
0122-H47-MET / 0122-H67-MET / 0122-H67-MET
Description:
Base in painted metal, seat in solid ash. Available in three heights.
Product dimensions:
Technical Sheet:
Certifications: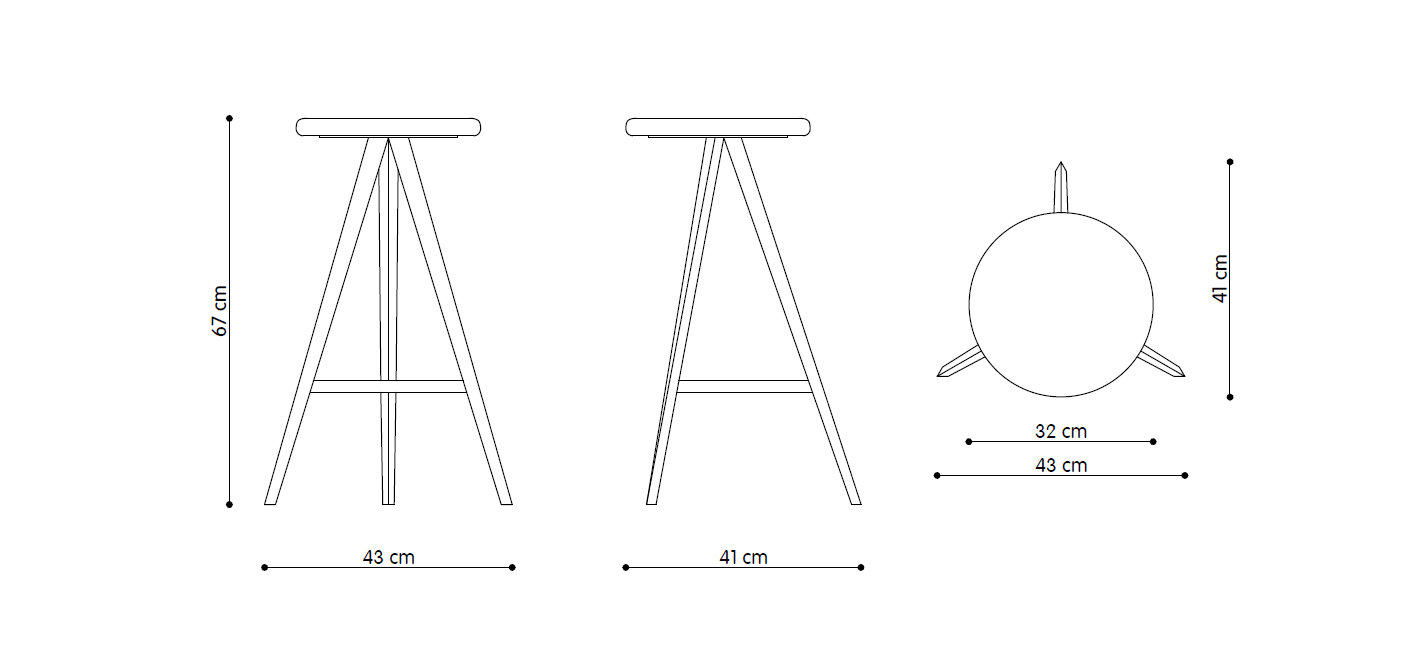 Graduated in Architecture in Florence. He has taught, held conferences and workshops in various Faculties of Architecture and Design.
He founded the Emilio Nanni | ENa + d | arch + design studio, dealing with architecture, urban redevelopment, design, interior design and art direction.
As an architect he has carried out numerous interventions on various scales of residential architecture in various Italian cities. As a designer he has collaborated with many Italian companies including: Billiani, Bross, Vittorio Bonacina, Cabas, Calligaris, Da a, DeCastelli, Laboratorio Pesaro, Lamm, Mdf Italia, Guzzini, Roche Bobois, Saba, Pampaloni, Tonelli, Tonon, Valadier Jewels, Zanotta, Zeritalia. The TRABA collaboration began in 2015.
Painter, experimenter, he has always exhibited in numerous solo exhibitions in galleries and museums in Italy and abroad and his works are present in various international public and private collections.