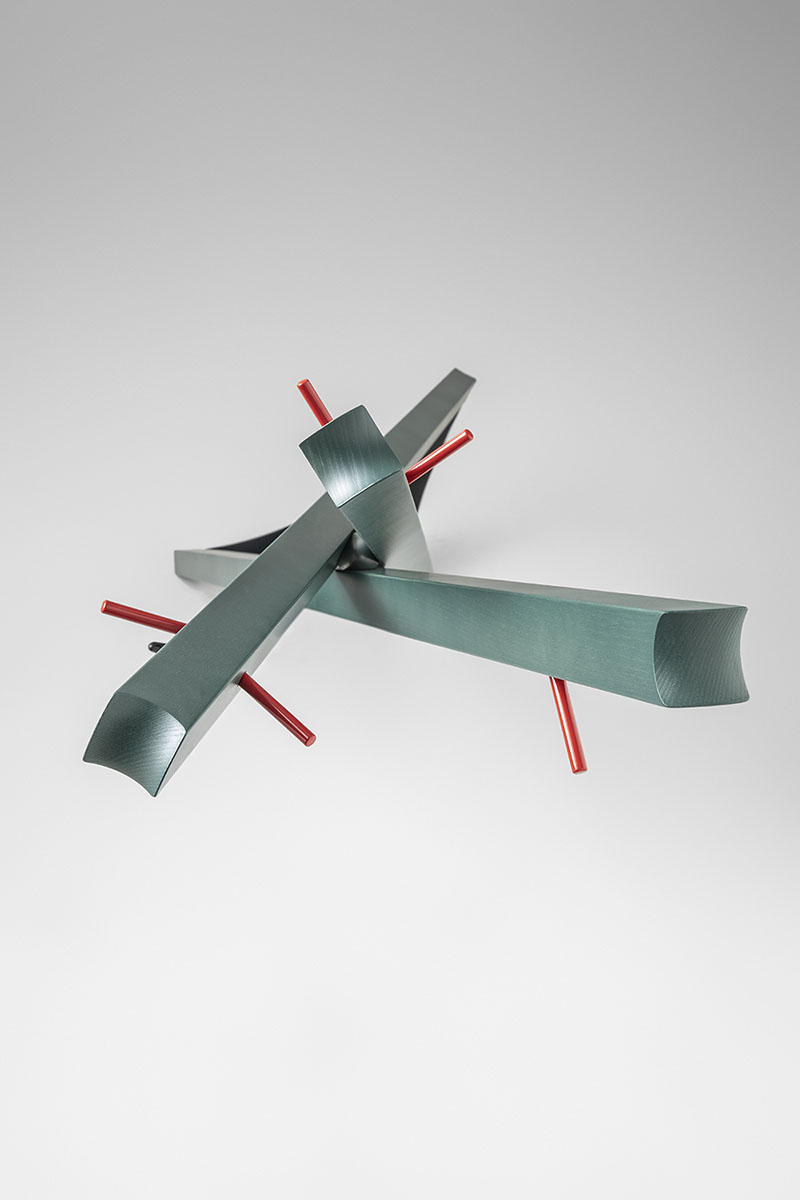 The multifaceted architect and designer, Massimo Broglio, with his cross-cutting style, innovation and pragmatism, has designed the Edith project, which has evolved from a simple chair to an entire collection, encompassing a small table, a coat rack and shelves.The inspiration for the Tobias coat rack comes from the three legs of the Niels table. In the case of the coat rack, three squared elements of different lengths are assembled together at different angles.The perception is that of a conceptual "ephemeral sculpture" or "land art" installation, in a nod to contemporary art. The addition of metal pegs in contrasting colours makes for additional adaptability and versatility.
Article Code:
Description:
Attaccapanni in frassino massello con base e pioli in metallo verniciato nero.
Product dimensions:
Technical Sheet: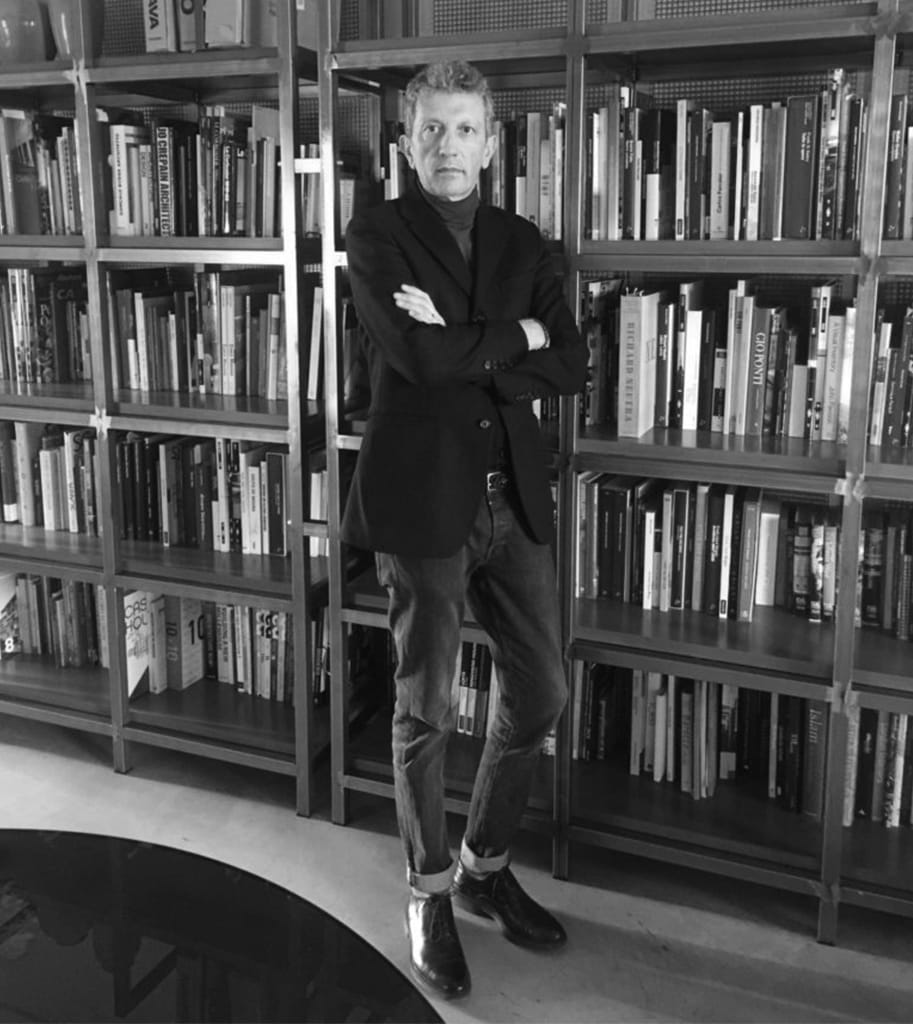 He studied Architecture at the Politecnico di Milano where he graduated with a historical thesis. He began his experience in some architectural firms and in 1990 he opened a design studio where he deals with major renovations, new buildings, as well as numerous projects for commercial, office, industrial and entertainment spaces both in Italy and abroad.
Many achievements have been mentioned in various architecture competitions including the 2004 Dedalo Minosse International Prize.
Over the years, his activity has become increasingly multifaceted and ranges from architectural design to interior design and industrial design. There are several publications of his works on the most important magazines in the sector.
He undertakes important collaborations in the field of design with various companies, for which he studies and proposes innovative product lines, and for some he deals with the entire activity of art director.
Transversality, innovation and pragmatism are the lait motifs of Massimo Broglio's stylistic mark. His latest works in the world of design include: the Circle taps for Ceadesign, the lines of furniture in StarkrylTM and wood for Mattei, the new series of Ayati taps and lamps designed for Antonio Lupi, the lamps designed for Olev, the concept store of the Transit clothing stores made in Italy and abroad, the new graphic design of the leather processing machines for Officine Cartigliano, the air exchangers for Alpac.