The collection includes the chair with or without armrest, the lounge version with or without armrest and the stool in two heights. In all its variants, the tubular metal structure is completed by the seat and back in sheet metal with perforated weft and rounded shapes, which reinterpret the classic Viennese weaving in a modern key. Available in all standard and special colors, Metis Dot furnishes indoor and outdoor environments with the unique style that distinguishes it.
Article Code:
Description:
Chair with tubular structure in painted metal, seat and back in perforated sheet metal. Seat cushion optional. For indoor and outdoor use.
Product dimensions:
Technical Sheet:
DESIGN BY
Studio Gabbertas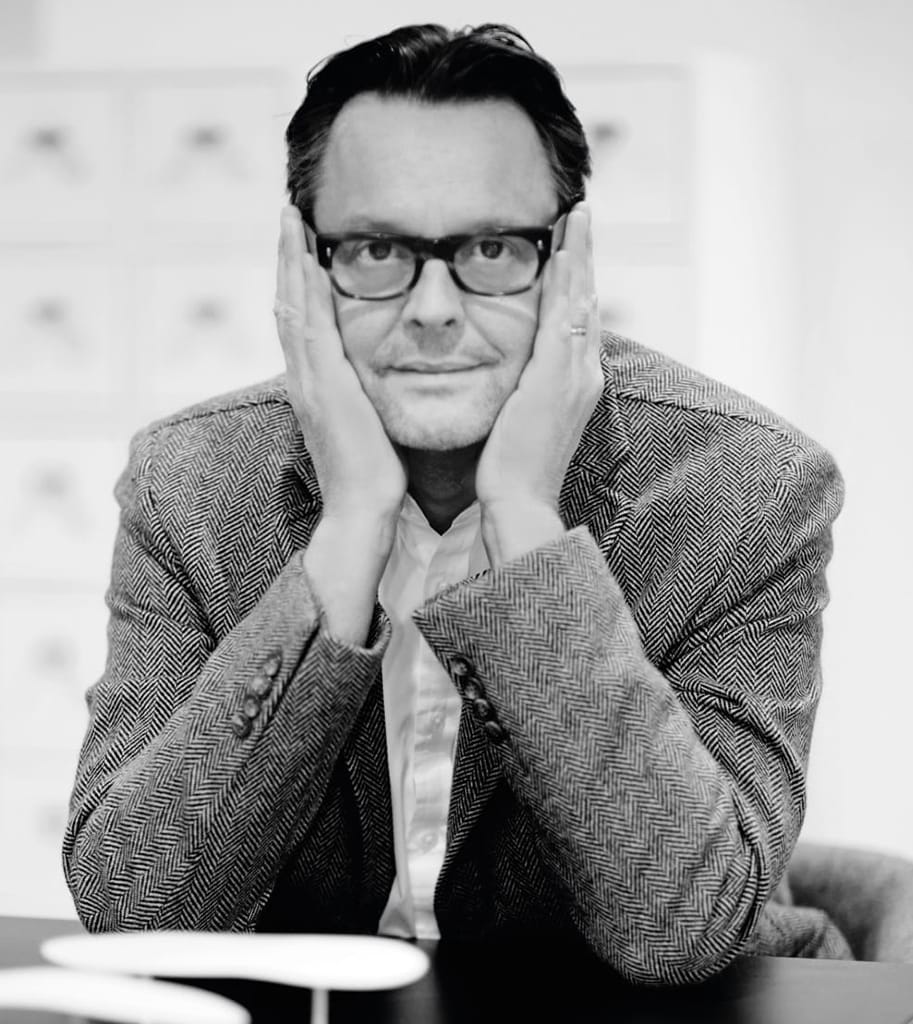 Mark Gabbertas came to be a furniture designer in a circuitous way having started his working life in advertising before changing career to train as a cabinet maker. After some years as an apprentice, he founded his own design/making studio in 1994. In 2001, he established the Gabbertas Studio in London to focus on furniture design, before moving the main studio to the Oxfordshire countryside in 2016 and opening the second Studio in Milan in 2018.
The Studio's intent is to create designs that have both a functional integrity and an enduring aesthetic, based on the belief that it is all too easy to shock, but much more difficult to please. The result are designs that have character through their simplicity. This considered approach to design often belies the extent of the intensive analysis and complex engineering needed to make this happen. The Studio's reputation for designing innovative and commercially relevant work means it is at ease with the idea of designing products that have application in the real world; if a design doesn't sell, then perhaps it is not such a great design.