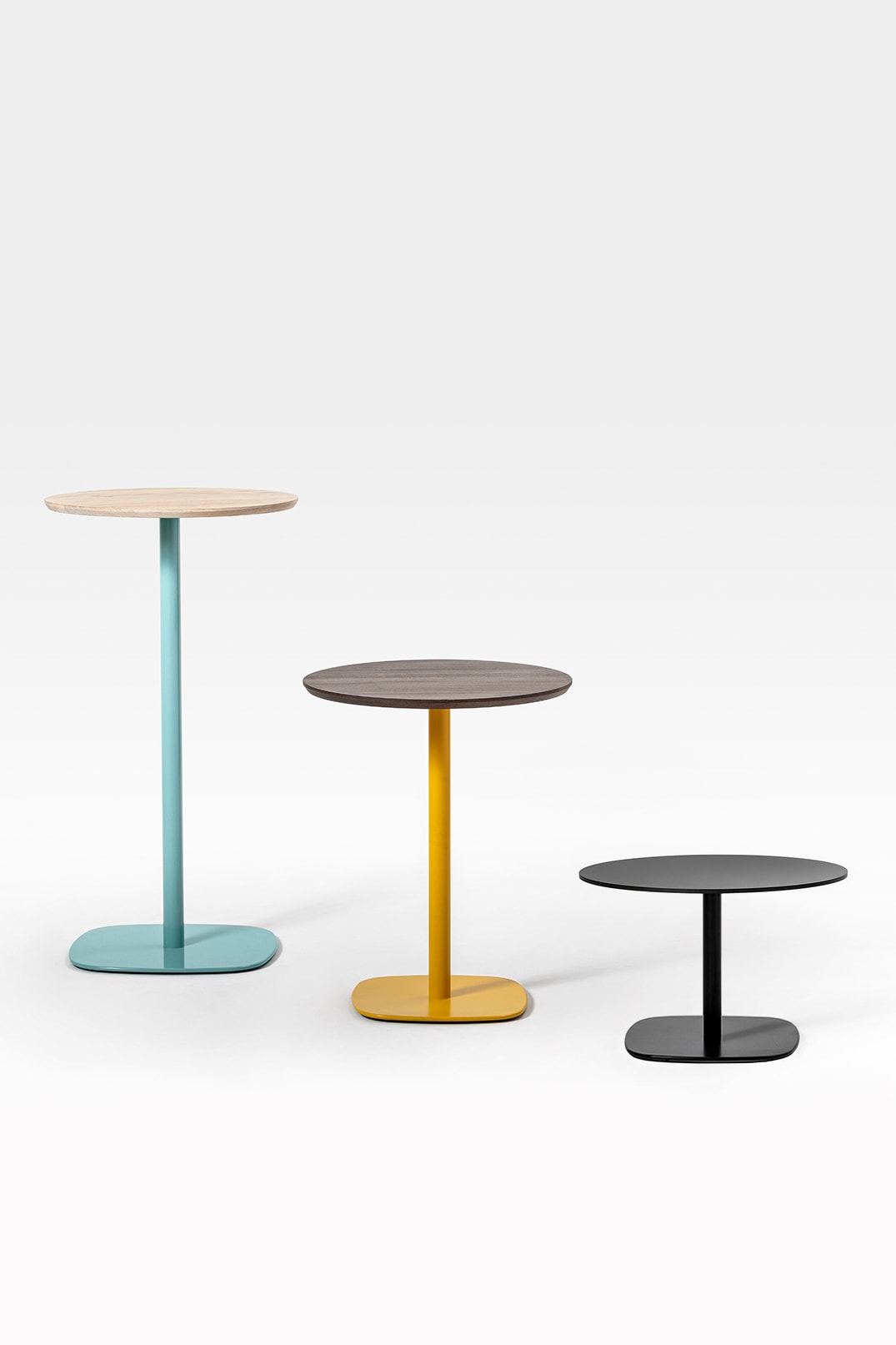 Chairs, lounges and stools: every type of seat can count on a functional and at the same time stylish coffee table. Round Table is available in three different heights and has a metal base that can be customized in a wide range of colors or in a stainless steel or chrome finish, which can be combined with different sizes and materials of the tops. A versatile furniture perfect for the contract, because it allows you to furnish more situations and settings by varying heights and color combinations but maintaining the recognizability of the design.
Round: Ø 80/90 cm, Square: 70 x 70 cm / 80 x 80 cm
AKY CONTRACT TOP
AKY CONTRACT TOP
AKY CONTRACT TOP
AKY CONTRACT TOP
VARNISHED INOX
VARNISHED INOX
Inox tops or varnished inox tops, thickness 12mm. For INDOOR and OUTDOOR use.
Article Code:
Description:
Table structure in painted metal with base size 40x40 cm (532-3) or 50x50 cm (533-3). Indoor or outdoor use.
Product dimensions:
Technical Sheet: